Exposed Project (2012-2016)
With Eleonora Angiolini, Fatima Bianchi, Andrea Kunkl, Allegra Martin, Giulia Ticozzi and Fabrizio Vatieri.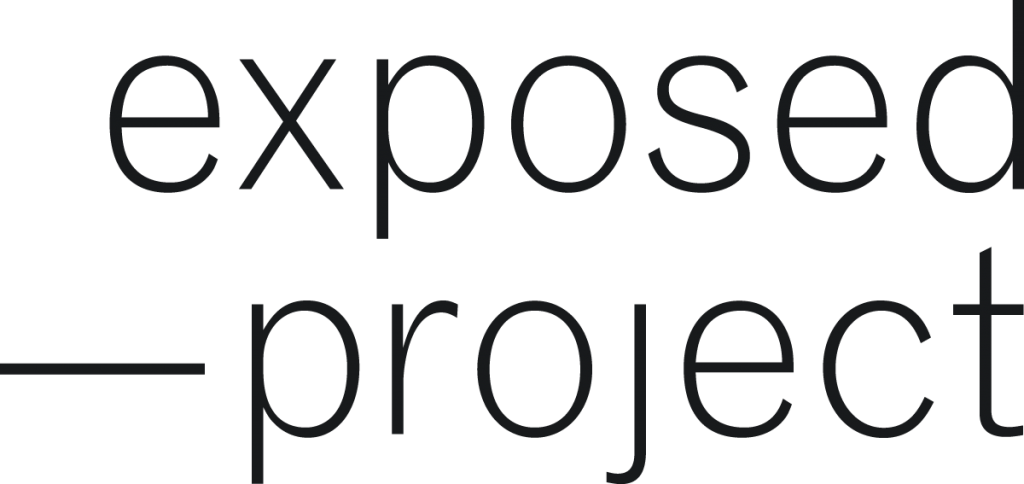 Exposed is an open research platform, created in June 2013 by a group of photographers, video-makers and artists, engaged in the study, documentation and analysis of urban and social changes in Milan, in relation to the increase in the transformation rate caused by Expo2015 international exposition.
Based on open participation, self-production and self-commissioning, Exposed resulted in a collective research and action, coordinated by an editorial staff in charge of the overall organization and curatorship.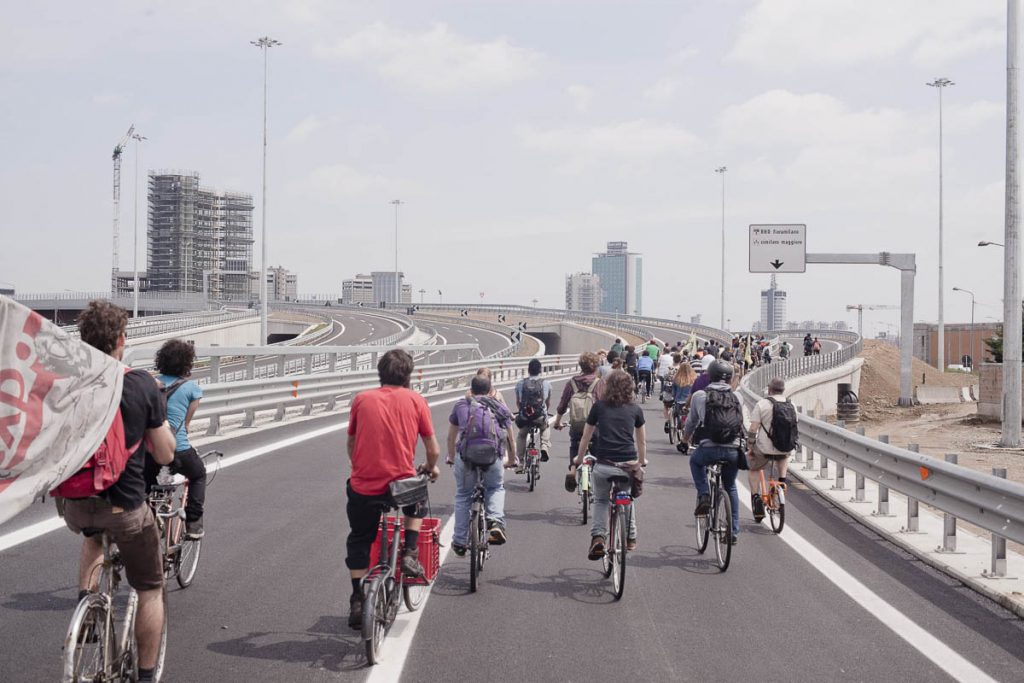 During a four year activity, Exposed organized public discussions, meetings, show-desks, screenings, studio visits and social dinners, field surveys, masterclasses, workshops and exhibitions in order to trigger an ongoing dialogue between dozens of contributing artists, curators, experts in urban matters and other associations, as part of a collective self-education and self-commitment process, necessary to fully comprehend a broad and complex matter such as the urban change.
The list of people and collectives who, with different degrees of participation, contributed to the Exposed research, includes:
Francesco Paolo Addati, Dario Agazzi, Valentina Anzoise, Chiara Badiali, Lluc Baños, Fabrizio Bellomo, Alessia Bernardini, Gianluca Brezza, Anna Bromley, Alessandro Calabrese, Lorenzo Casali, Matteo Casari, Rinaldo Censi, Leone Contini, Giuseppe De Mattia, Jade Doskow, Giuseppe De Mattia, Irene Dionisio, Enece Film, Federico Evangelista, Cedrick Eymenier, Luca Ferri, Michael Fesca, Valentina Finzi, Valentina Ghiringhelli, Ira-C, Giovanni La Varra, Perrine Lamy-Quique, Laura Lecce, Martino Lombezzi, Michele Miele, Filippo Minelli, Cristiano Mutti, Nastynasty, Lorenzo Natali, Jean-Sébastien Nouveau, Nicola Nunziata, OffTopic, Thomas Pagani, Giorgio Partesana, Matteo Pasin, Nico Pasquini, Thomas Pololi, Serena Porrati, Daniele Portanome, Anna Positano, Nadia Pugliese, Nuvola Ravera, Anna Teresa Ronchi, Sissi Roselli, Luca Rotondo, Micol Roubini, Alessandro Sambini, Matteo Sandrini, Mirko Smerdel, Ilaria Speri, The Cool Couple, Davide Tidoni, Giulia Vallicelli, Roberta Valtorta, Pep Vidal, Wu Ming, Tommaso Zanetta.
lectures and conferences
Exposed organized a lecture series held by experts in social matters, city planning, architecture, photography and arts in order to build a space for discussion and debate about Expo2015, the city of Milan and the role of visual arts in the study of urban change.
For the first meeting we invited Giovanni La Varra, architect and urban planner, Roberta Valtorta, photography historian and scientific director of the Museum of Contemporary Photography Cinisello Balsamo and Off Topic, independent collective active on the themes of gentrification in Milan.
Here's the promotional trailer of the meeting.
On the spot
One of the main Exposed activities is called "On the Spot", a series of collective or individual inspections done by different artists at different times on the EXPO2015 area, starting even before the construction site was active, and continuing during the construction, the installation and the opening of Milan EXPO2015.
The relation between photography (as a documentation instrument) and exploration (as an art practice) became symbiotic during the developing of the project and the resulting images represent a timeline of the transformation of a landscape from a terrain vague to a stage for a permanent commercial show.
The photography documentation of EXPO2015 site continued after its opening in May 1st 2015.
ARCHIVE
A huge part of Exposed activity was to collect and process the work of dozens of contributing artists and researchers, and make it available for consultation or discussion for those interested in the themes focused by Exposed Project.
sinfonie urbane

Sinfonie Urbane, another Exposed sub-project, aimed at exploring the city of Milan through an open call and a workshop for video and sound artists.
Taking inspiration from the Urban Symphonies films of the Twenties and Thirties, we invited artists to investigate the rapidly changing city image.
10 couples/groups of visual artists and musicians were selected to attend to three masterclasses with Davide Tidoni, Cedrick Eymenier and Rinaldo Censi, and to produce works about the city of Milan with the curatorial support of Exposed Project and Careof/DOCVA.
Here's some trailers of the resulting works:
The final works where presented in a final show at Careof/DOCVA (Fabbrica del Vapore, Milan), FilmMaker festival (Milan, 2014) and O – Artoteca (Milan).
final progressive exhibition
During the summer 2015, concurrently with the opening of Expo2015, Exposed performed an ongoing workshop and show in Forma Meravigli space in Milan.
Along with a selection of the works collected during the activity of Exposed Project, the exhibition hosted a program of events, special guests and activities to trigger a further discussion about the city during EXPO2015.
Walk
In November 2015 the day after the official closing of Milan EXPO2015, Exposed participated in a collective walk from Milan Duomo to the EXPO2015 gates along with writer WuMing2 and a group of citizens and artists.
As a statement of the centrality of relational process in the practice of Exposed Project, in March 2016 the Exposed website, hosting the whole archive of contributions by artists, researchers and citizen participating in the project was integrally replaced with a long-form web page documenting the collective walk with an essay by WuMing2 and photographs by Exposed Project.
The long-form is still available for consultation on exposedproject.net.