"Made in Taiwan" for Terza Luna (2018)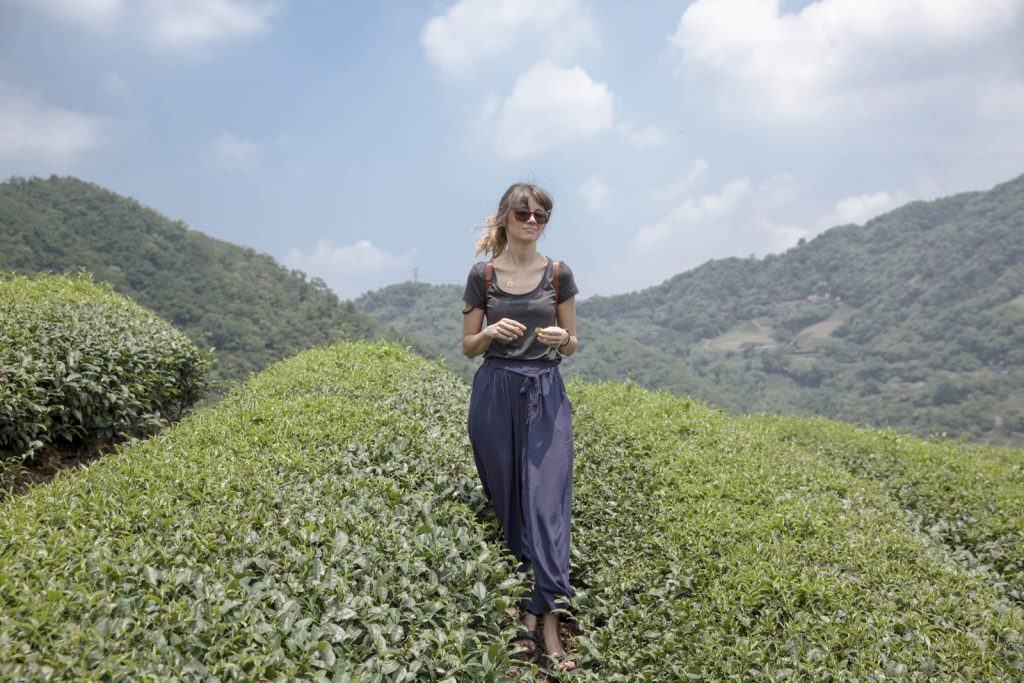 A travel in pictures, looking for the precious teas produced on the island of Taiwan.
Like the "Oriental Beauty" organic tea, which develops a note of honey and ripe fruit due to a natural reaction to the bite of an indigenous insect. Or like the high mountain "Ali shan" tea, cultivated by the natives of the island who first learned the art of tea from the Japanese settlers.
Local tea masters accompany us for long and slow tastings, preparing the different leaves according to the "gon fu cha", a concept that contains attention and patience, accuracy and rituality: the time needed to enjoy tea and to give space to the relationships that arise around the table.
In the background, a de facto island-state that in recent years, like many other nations of the Far East, strived (perhaps too quickly) to catch up with the western economies, the most desirable recipients of tea exports.
Andrea and Bea, the couple of expert tea merchants from Bari (Italy), who dreamed and then planned the trip, are here because of this. Taiwanese teas are currently among the rarest and most expensive on the European market. And they must be promoted through the spread of tea culture, an exciting challenge in a country of coffee lovers such as Italy.
All the photographs are by Giuseppe Fanizza.
The trip and the research are produced by Terza Luna, the tea distribution company by Andrea and Bea.